Meet The Team
Meet the Gentry Group. They are highly skilled real estate professionals committed to providing their clients with the best services available in the Austin real estate market. They represent a combined total of 70+ years of experience in the Austin real estate market, which translates into a big advantage for the clients they represent. In addition, each group member brings other professional experience and skills to the various components of the real estate transaction insuring their clients a level of specialized services rarely seen in the real estate profession.

Gary Gentry
- Baylor University, BA
- 10 years experience, hospital administration
- 30+ years experience, residential investments and sales

Gary brings his finely honed negotiation skills and attention to detail to every real estate transaction. Gary's clients will find that in every step of the process, from negotiating the contract offer to negotiating repairs, The Gentry Group is determined to insure their clients will benefit financially. Gary's involvement in community affairs also serves clients by making him a great source of pertinent information regarding future highway plans, neighborhood development and zoning, environmental issues and other factors that could influence home purchase decisions and future appreciation of value. Gary has also earned the prestigious Certified Luxury Home Marketing Specialist designation and been awarded membership in the Million Dollar Guild in recognition of his knowledge, experience and expertise in the luxury home arena. Members of the Guild are specialists who have proven success in the million dollar and above market.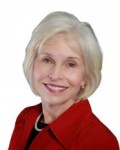 Melondie Gentry
- Baylor University, BA & University of Texas at Austin, MA
and Mid-Management Certification
- 15 years experience, public schools--teacher, administrator & consultant
- 20 years experience, residential real estate
Melondie is the member of The Gentry Group who specializes in working with buyers. Buyers often find Mel's background in education helpful as they evaluate school options for their children. She helps them understand the significance of school ratings, test scores, and present and future tracking boundaries, etc. In addition to being a valuable resource to buyers, her administrative skills help insure that The Gentry Group office runs smoothly.

Iliana Cordero
- Florida International University, BA in Business & St. Thomas University, Masters Certificate in Health Management
- 30+ years experience, residential real estate
- NAR Green Designee
Iliana has joined The Gentry Group as a buyer's agent and brings 30+ years of experience in real estate sales. Her experience includes new construction, resale properties, leasing and property management. She also has experience guiding her clients in the evaluation and purchase of investment properties. Iliana previously worked in real estate in Florida, where her fluency in Spanish proved a valuable asset.
Iliana has a strong passion for helping relocation clients because, even though she was only 4 years old at the time, she remembers the challenge of starting over in the U.S. after her family was forced to leave Cuba. Our clients find Iliana's attitude of gratitude for personal freedom and unlimited opportunity refreshing.

Claire Camp

- University of Texas at Austin, BBA in Marketing
- 15 years experience with The Gentry Group
- Licensed Realtor
- CNE (Certified Negotiation Expert)
The Gentry Group was thrilled to have Claire join them on a full-time basis after she graduated from the University of Texas in December of 2002. Claire worked part-time for The Gentry Group while completing her studies at the Red McCombs School of Business. Claire's business background makes her an ideal choice for The Gentry Group Closing Manager because she brings an eye for important details, strong negotiation skills and a calm, competent manner to the contract to close phase of a real estate transaction. Claire's rave reviews from our clients are an indicator of the superior level of service she provides.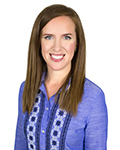 Emily Brockman

- Western Washington University, BA
- 10 years experience – business development, teaching, residential real estate
Emily is the newest member to the team, joining in 2016 after relocating from another brokerage in North Texas. As the Client Care Manager for the Gentry Group, Emily makes it her mission to see that all of our clients are in the best care as they work with us to buy or sell a home. Emily also helps in the preparation of new listings, as well as the team's marketing efforts. Her background in teaching, business development and administration make her a great addition to the group.